A printed brochure and email blast were needed to promote a collaborative collection between interior design firm, "Les Ensembliers," and the brand Brunschwig & Fils. All photography and patterns are property of "Les Ensembliers" and Kravet Inc.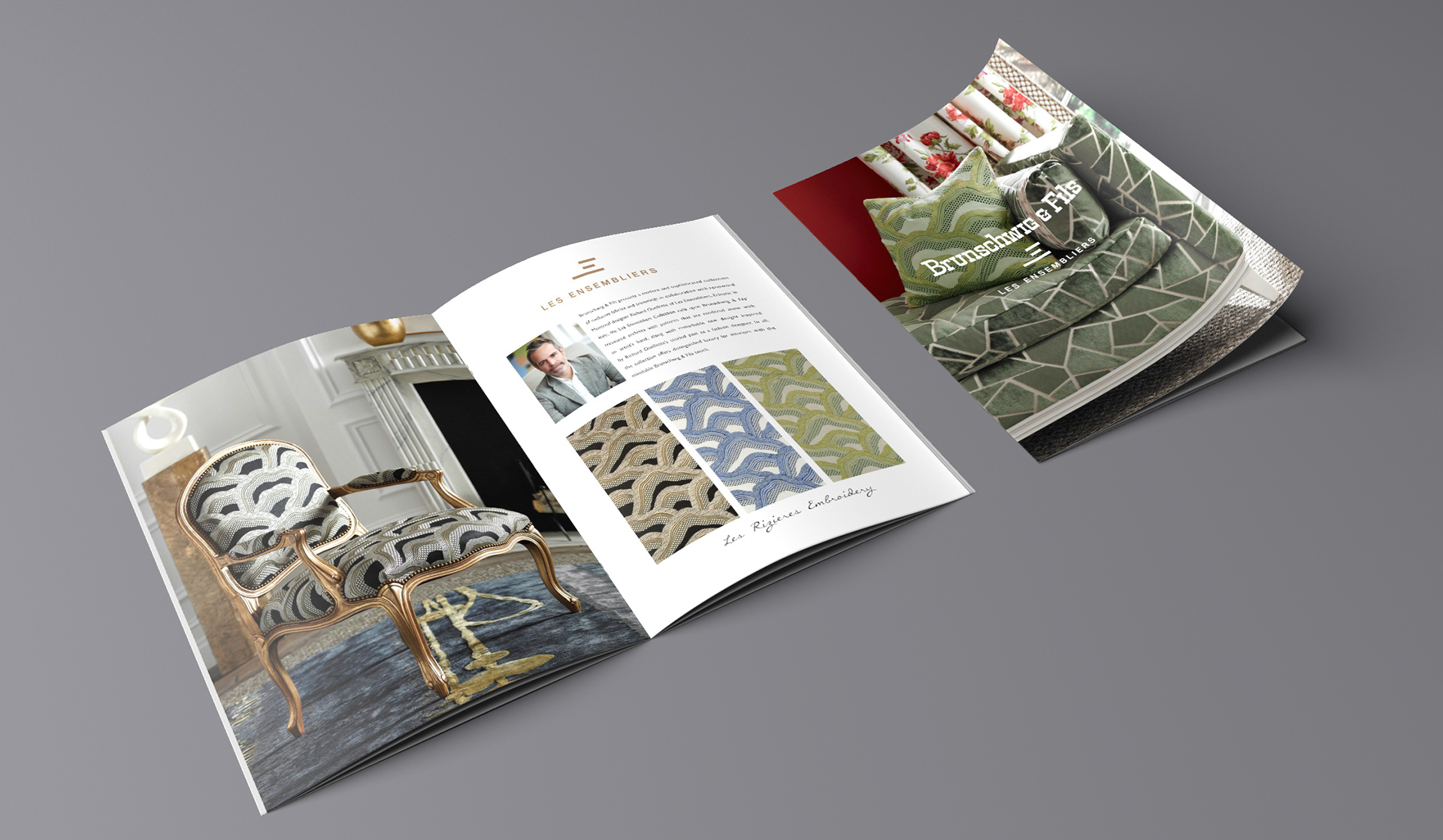 ​​​​​​​
This brochure needed to work as both a selling tool to introduce a breadth of the patterns in the collection, as well as a source of inspiration for other interior designers. Each pattern comes in many colors but showing every color of every fabric would not be compact enough for seller to take with them to their customers.
One of my main tasks was to match and order the patterns together on the page to create a cohesive balance between the patterns and the lifestyle photo. It was important that the dense patterns were balanced with airy, bold patterns. I also worked closely with the product development team to scale each pattern image so it was close to how it would be in real life.
A fun design element I was able to add was to show one pattern in all of its colors; however, instead of using a square, I was able to show the pattern in a rectangular box to mimic "Les Ensembliers" logo. This can be seen on page 3 of the printed brochure.
The printed brochure was sent to sales representatives as the collection became available for purchase in Brunschiwg & Fils showrooms. The email blast focuses on carpets and was sent out to carpet-buying customers a few months after the collection launched.